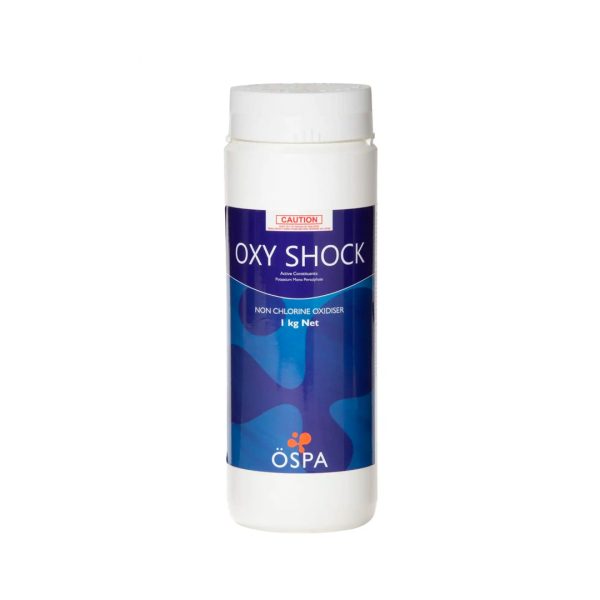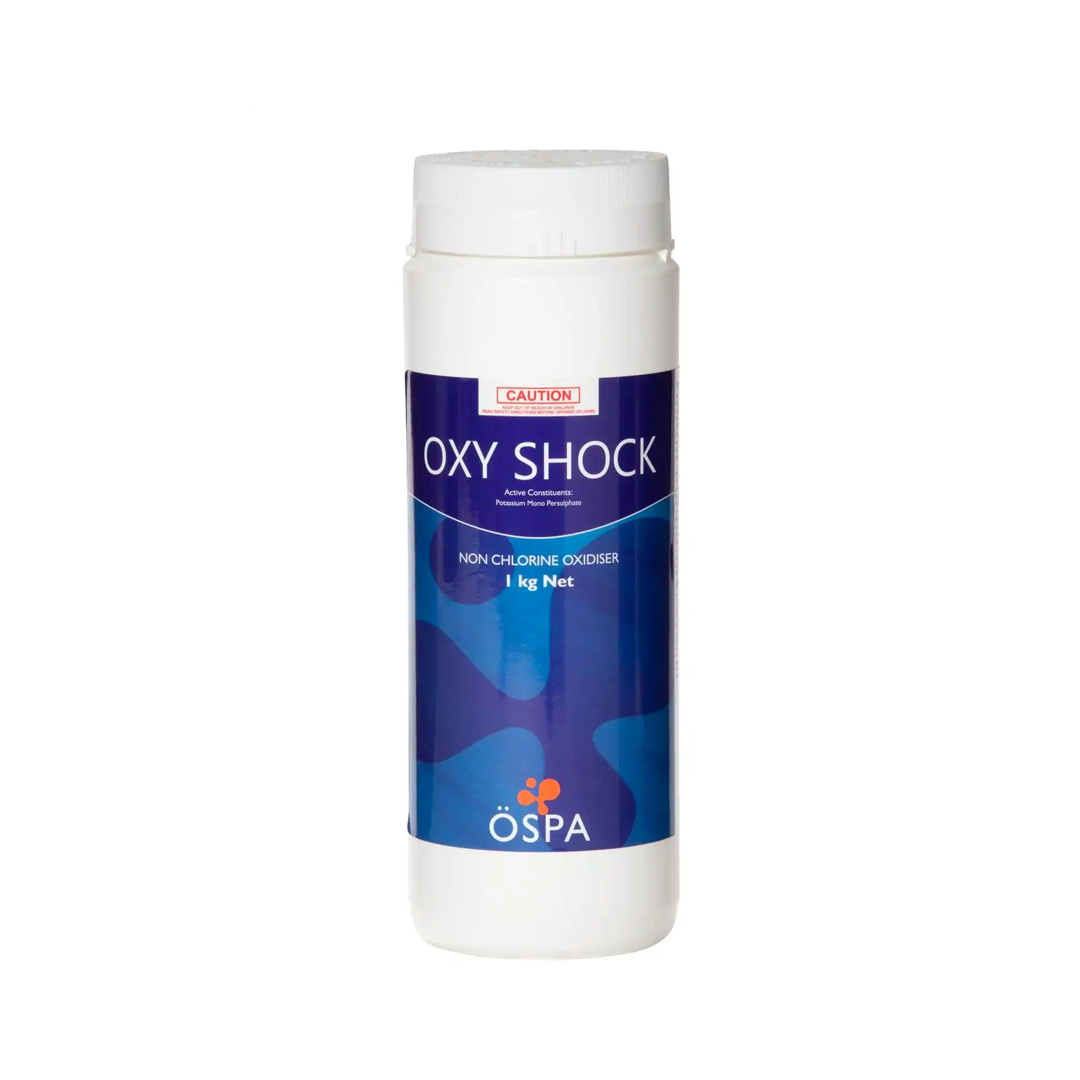 Regenerates Bromine in spa water.

Oxidises swimmer waste and chloramines from spas.

Allows quick resumption of spa use after cleaning.

Dissolves rapidly and leaves no residue.

Easy to apply.

Safe to use with all sanitising systems.
| | |
| --- | --- |
| Active Constituent: | Potassium Peroxymono Sulphate |
| Sizes: | 1kg, 4kg, 10kg |
Your spa sanitiser can only go so far when it comes to keeping your spa clean and clear. With OSPA OxyShock Sanitiser your bromine gets a boost, keeping friends and family extra safe from unclean water. Clear that pesky organic waste from your spa with this shock sanitiser.